Hey all! Sorry about the long period between updates! School is getting close to the end of the semester, so I've been super busy! BUT NEVER FEAR, I am here now!
Someone had asked me to do a type of smokey eye, so I decided to try that out this week. It's not your typical smokey eye as it has blue and purple in it. This look is really simple and easy to put together! Here is the look:
As always, be sure to prep your eye with whatever eyeshadow base you apply. It helps make the color more vivid. Once you are finished prepping the eye, take your blue (
afterparty
shown here) and apply it on the first half of your lid.
Then take your purple (
poison plum
shown) and add it to the remaining portion of your lid, into the crease and under your lower lash line. Be sure to take a clean brush and blend the edges!
Apply eyeliner (black is preferable) on the top lid only. Then take a black shadow (
bulletproof
shown) and apply it along both the upper and lower lash line and into the crease.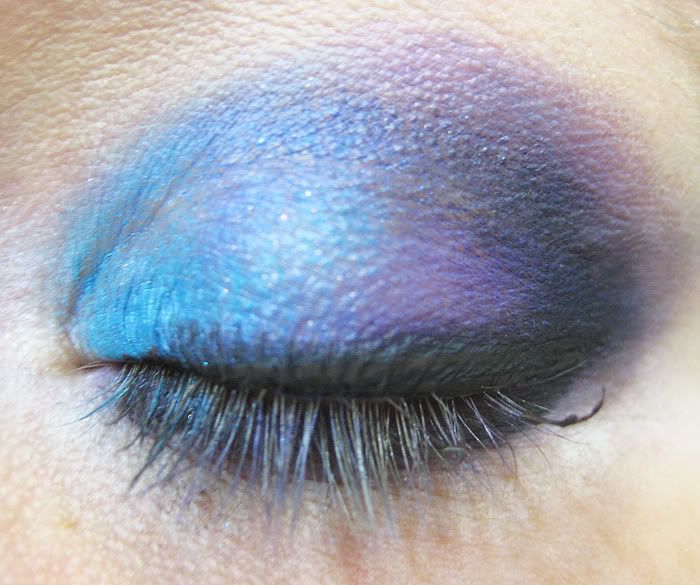 Lastly, I take a white shadow (
tako
shown) and apply it directly under my eyebrows and into the tearduct. Then i take a white eyeliner pencil and apply under the eye. Apply mascara and you re down with the eyes!
For the rest of the face, I apply a rosy blush and just a light pink gloss to the lips. The eyes should be the focus of this look! Now you're done! Like I said, so simple!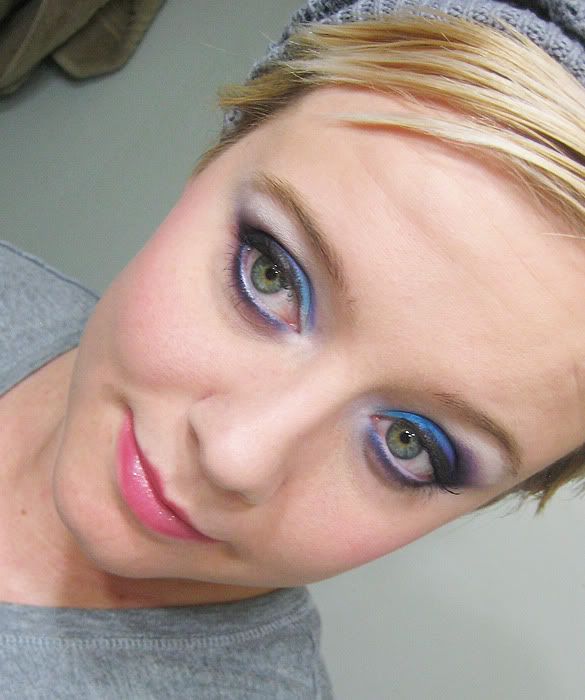 On another note
:
I had to take a self portrait for my drawing class, so I decided to take a picture of myself with really colorful makeup. I was inspired by peacock feathers. I might do a more toned down version of this later on. Enjoy!