I have finally decided how I want to use this blog! lol. In the last year, I have been really interested in make-up and have been trying out and purchasing a wide array of products. Most notably
Obsessive Compulsive Cosmetics
' Lip Tar and
Sugarpill
Addicted to Pretty pressed eyeshadows which i have been purchasing like a madwoman!
Since purchasing these products, I spend a lot of my time experimenting and having fun with make-up. I would like to share those endeavors with you all! : D
I have started taking pictures of my experiments and I will share some with you now and continue with posting others. I have also done a few reviews and would like to post a few more.
Second, On to photos! YEAH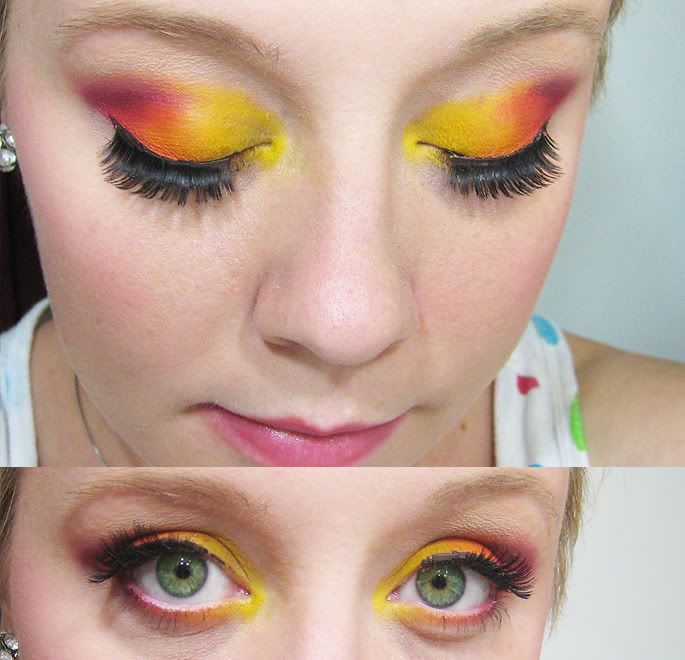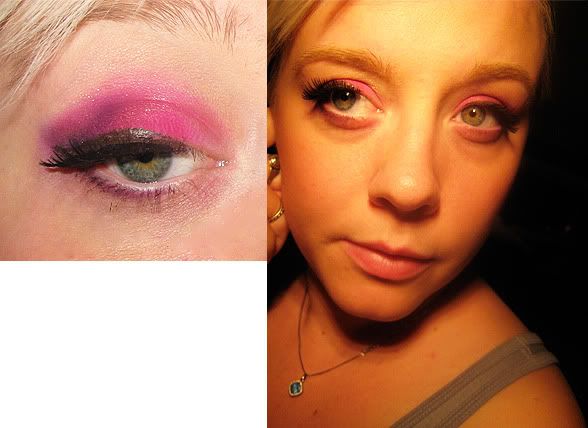 This was one of the looks I did when I was in Vegas. : D The shadows used are
Poison Plum
and
Dollipop
from Sugarpill and Luster from OCC (which apparently they don't sell anymore. It was just a sheer white, glittery powder; much like
Lumi
from Sugarpill)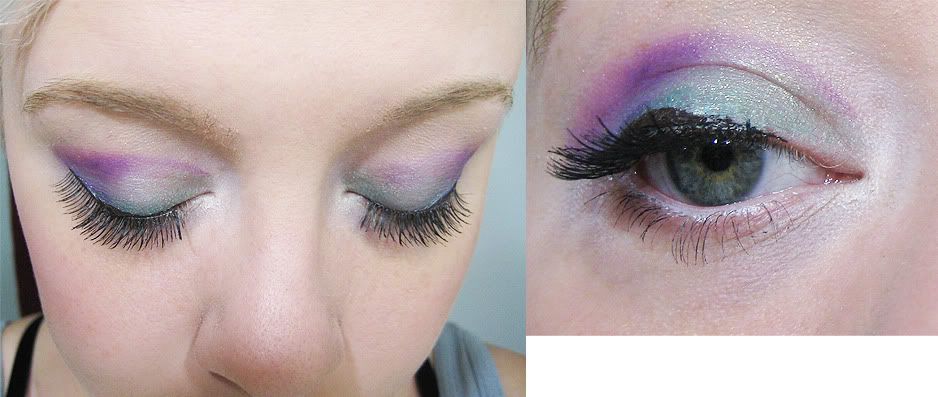 This is more something that I have been doing on a day to day basis, going from a green to purple. Used
Midori
and
Poison Plum
from Sugarpill and Luster on top again.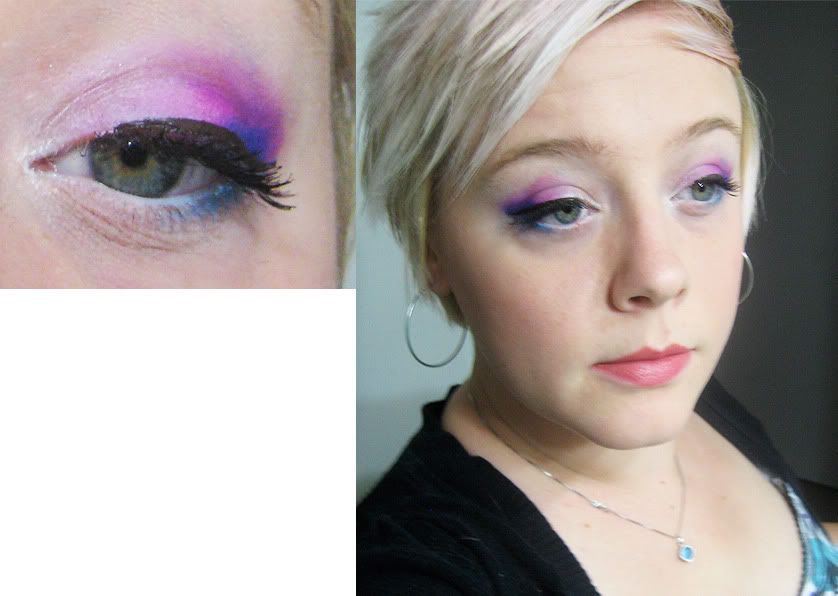 Anyway, what I plan to do with this blog is show the looks I make and show how I made them. So, stay tuned and I will have one for you later this week! <3